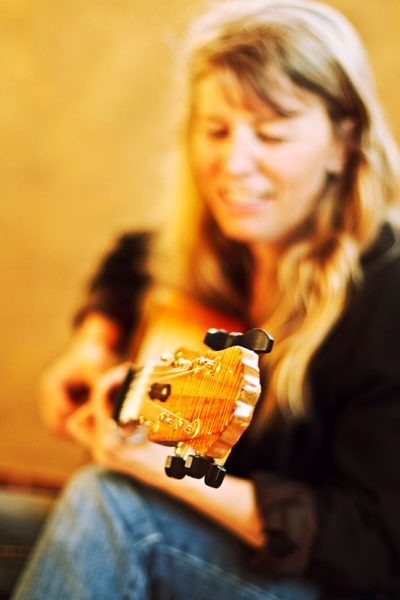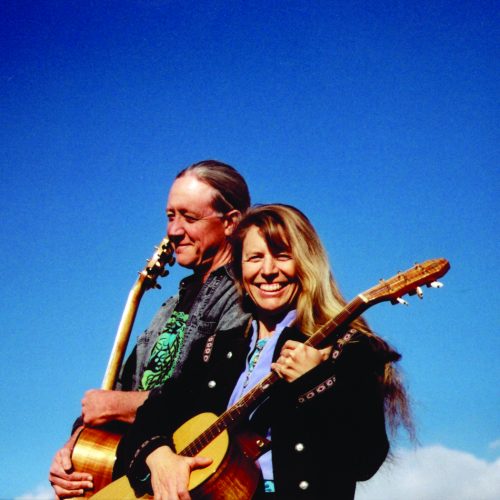 Jenny and Michael Mandrell put on a dynamic, energetic concert of guitar mastery and uplifting songs that get you singing all the way home.
Click here to download Goddess, 3:55
Goddess.mp3, 5.3 MB
About Michael Mandrell:
Moving to Taos, NM. in 1991, Michael performed with the world fusion group "Taos" co-producing their CD, "The Deepening Edge", released nationally on Blix Street Records. Tunes from this CD have been recently re-released on Blix Street Records beautiful new compilation, "Fiddlers Green". The film Stone Reader by Mark Moskowitz features the tracks "Ancient Art of Soul Travel" and "Ambrosius" from the Great Spiral Dance. Michael has appeared with: Lyle Lovett, Nanci Griffith, Bill Miller, John Gorka, Kate Wolf, Dave Swarbrick/Simon Nichol, Johnny Cunningham, Spyro Gyra, Carl Struck, California Guitar Trio, William Ackerman, Christine Lavine, Robert Mirabal, Shadowfax, Townes Van Zandt and Steve Fromholtz.
Michael tours regionally and nationally, playing solo as well as with many of the acoustic warrior road tribe, including Jenny Bird and Benjy Wertheimer. He currently makes his home in Portland, Oregon. Featured often on "Echoes" and many other radio shows as well, Michael's music has found an audience with an ear for the creative side of the new world fusion genre.
Jenny and Tina Collins have been touring together this summer.

Tina Collins popped out of the womb sometime in the 80's and has been singing and writing songs ever since. Athough born and raised on the banks of the Ohio, she has spent much time in the mountains of Appalachia, including when she hiked the entire Appalachian Trail from Maine to Georgia solo. She is a fierce busker, picking and wailing on the streets of Heidelberg and Frankfurt, Germany; Asheville, Greenfield, Northampton, Savannah, St. Petersburg, Tuscon, Taos and Telluride. She plays in Over Under Yonder, an all female, harmony-laden, four piece string band. Tina has shared stages with Dar Williams, Sharon Gilchrist and the Santa Fe All Stars, Girlyman, Don Richmond, Julia Butterfly Hill, Susan Tedeschi, Amy Goodman and Jenny Bird. Tina released her studio debut, Appalachian Journey Onward, in August 2009.
For more information on Tina please visit: www.myspace.com/tinacollinsmusic
HOW TO HOST YOUR OWN HOUSE CONCERT!
If you'd like to have Jenny come play in your town, find a nice clean comfortable living room that seats 50 people comfortably, and find a date when there isn't another huge community event happening on the same evening.
Make invitations by e-mail AND phone to 50-75 friends for a potluck or just dessert and tea, whichever you prefer, informing them that there is a $10 donation at the door for the musical concert that will follow the potluck. Make sure that reservations are required, so you know how many friends to expect.
We will come knocking at your door the afternoon of the show to set up our equipment. If you have a 6:00 pm potluck, the show should be 7:00 pm. A 7:00 pm potluck is good for an 8:00 pm show.
We will have our CD's available for sale and would need to stay overnight in your guest room. This is a great way to get your community together. E-mail me if you want to host the coolest party of the year!